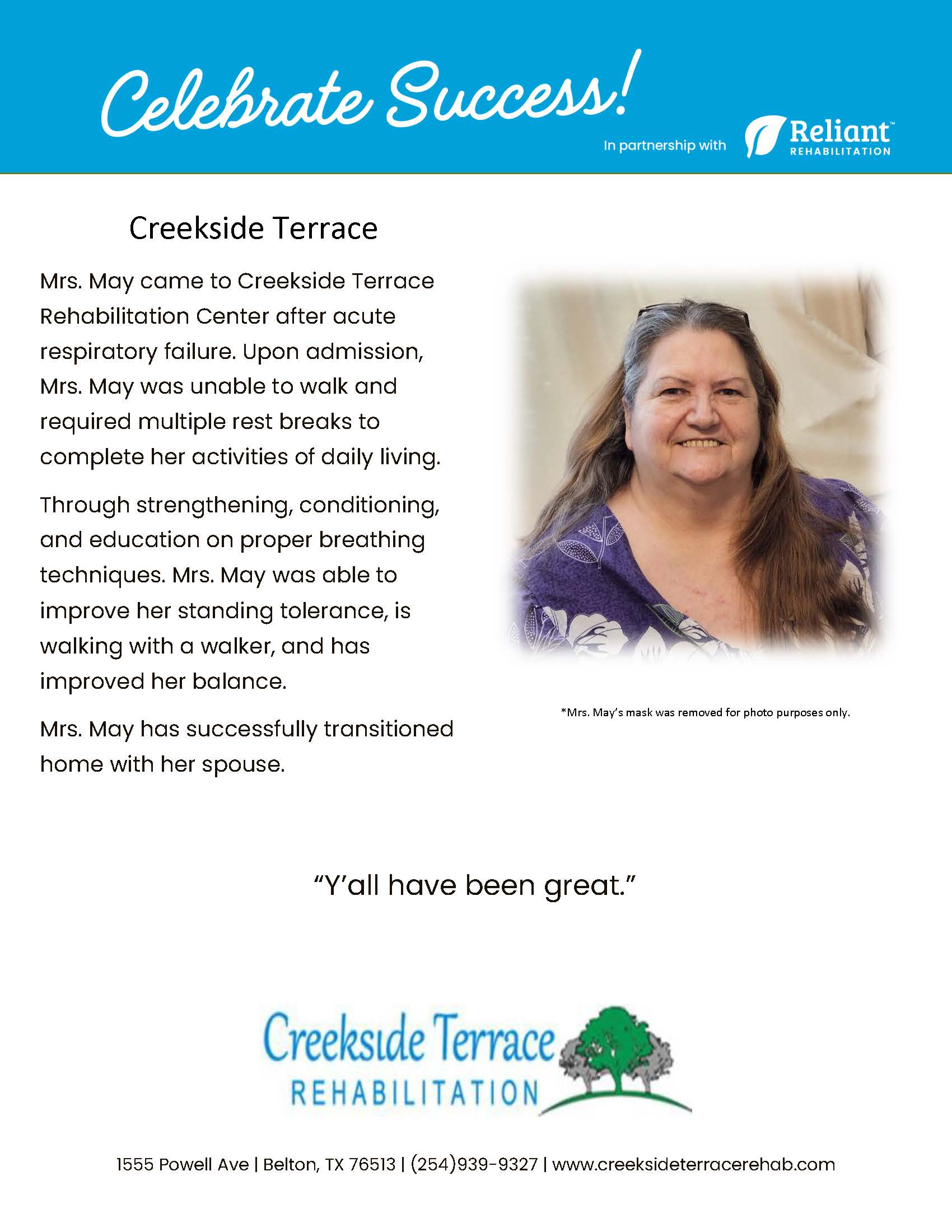 Success Story – July 2022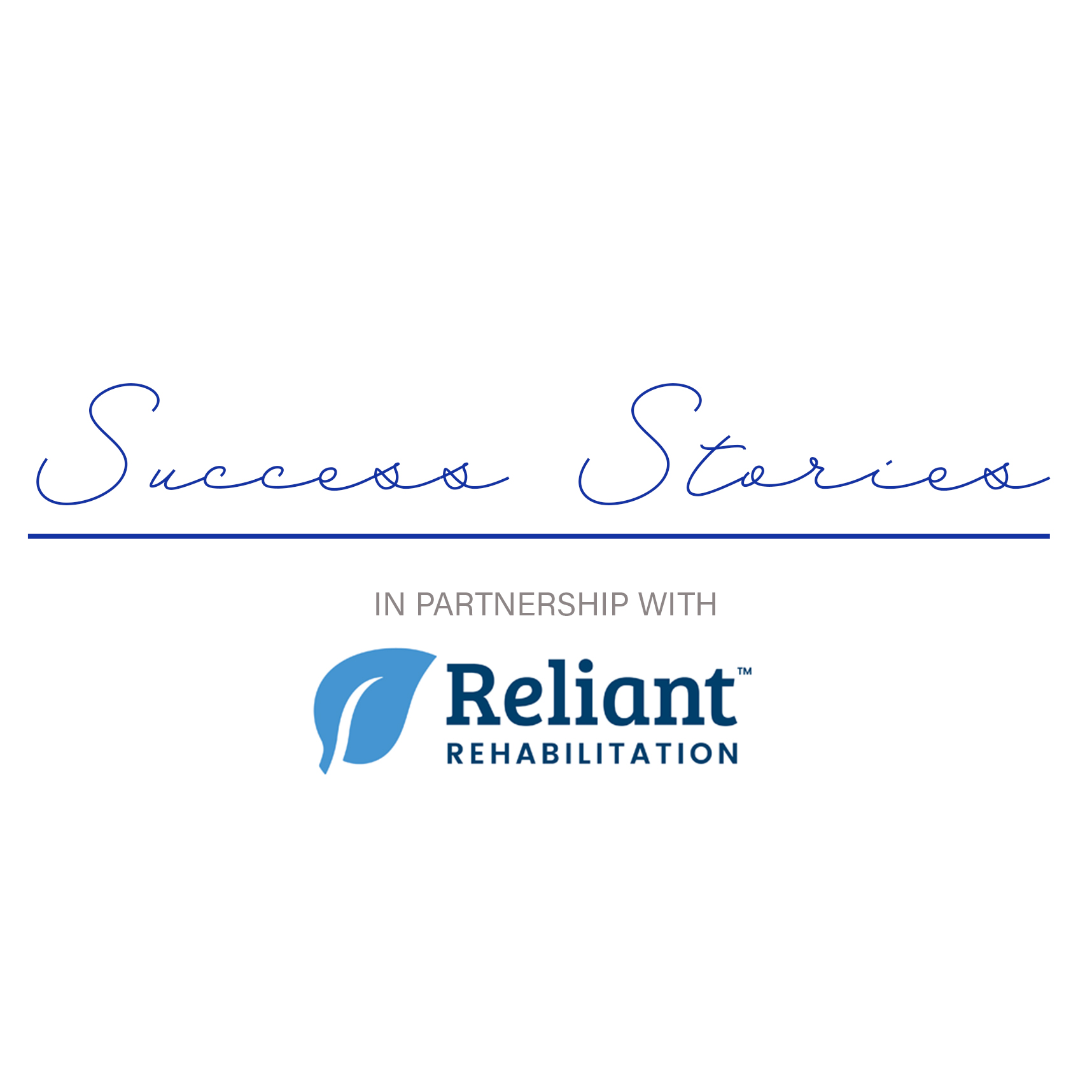 Celebrate Success!
Mrs. May came to Creekside Terrace Rehabilitation Center after acute respiratory failure. Upon admission, Mrs. May was unable to walk and required multiple rest breaks to complete her activities of daily living. Through strengthening, conditioning, and education on proper breathing techniques. Mrs. May was able to improve her standing tolerance, is walking with a walker, and has improved her balance. Mrs. May has successfully transitioned home with her spouse.
Success StoryThe Therapy Team at Creekside Terrace is proud to share that they are adding some sunshine in the gym with fun group activities for patients and long-term care residents. Therapist recently incorporated a cooking and meal prep group which focused on...
read more