COVID-19 NOTIFICATIONAugust 10, 2021 Dear Residents and Families/Representatives, Please accept...
Visit Your Loved One at Creekside Terrace  To ensure the safety of our residents and staff during...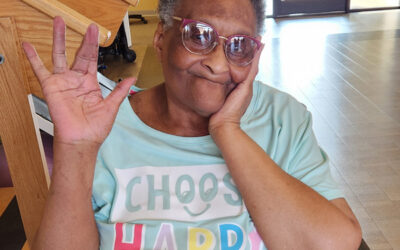 Success Story "I really appreciate everything. Good therapy staff here." Mrs. Brinkley came to Creekside Terrace following a Knee Replacement. At admission, Mrs. Brinkley required a lot of assistance from caregivers to perform transfers and walking. With a custom...