"Best of luck to you ­Ms. Savis!"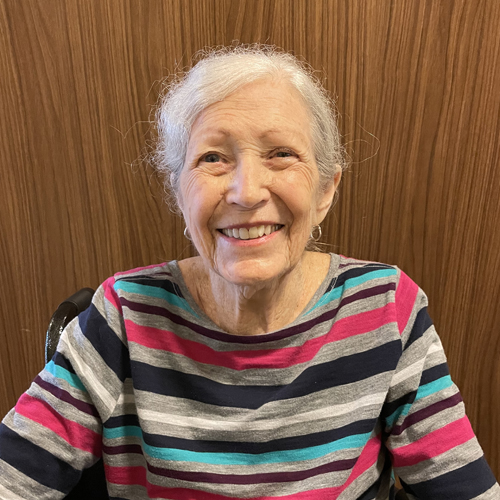 Ms. Patricia Savis was admitted to Creekside Terrace from Baylor Scott and White Medical in Temple, after a recent hip fracture.
Upon her arrival, Ms. Savis required some assistance from staff members to complete everyday tasks.
The therapist designed a specialized plan of care focused on increasing functional independence, strength, and safety.
Ms. Savis was consistently enthusiastic in participating in therapy. She came on her own to the gym each day with a smile on her face and ready to work hard on her goals. Her efforts resulted in great improvements which included, increased independence in self-care tasks and increased mobility.