"Thank you for everything."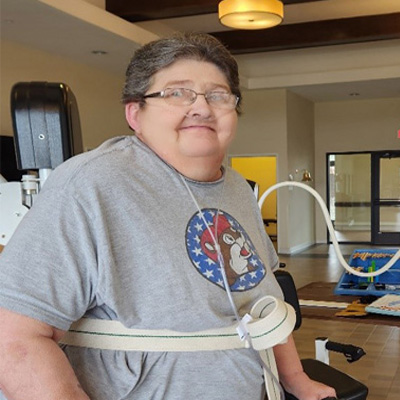 Mrs. Duffield arrived at Creekside Terrace, after an episode of acute respiratory failure rendered her unable to walk further than 5' with increased shortness of breath.
Mrs. Duffield worked diligently with the therapy team to meet her goals.
Through the teamwork and dedication, Mrs. Duffield was able to return to ambulation distances of 300' and safely discharge home.